Straat:
Gemeente:
Contactpersoon:
Telefoon:
E-mail:
Website:
Reportage: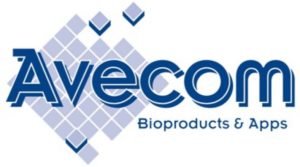 Avecom's core business is steering and optimizing microbial processes.
Our specialized team of engineers (environmental and industrial engineers), technicians and lab technicians strives to help you in the best possible way.
Since Avecom's start in 1995, customers and partners have used and appreciated our products and services.
Avecom provides:
Efficient products for waste water treatment plants and digesters, microbial nitrifying cultures, inocula for aerobic and anaerobic waste water treatment plants, CVOC-degrading cultures for soil remediation, …
Lab scale and pilot scale feasibility studies for waste water treatment, digesters, air treatment and soil remediation
Determination of the biodegradability of polymers and chemical compounds in soil and water
R&D and new process development, in partnership with academic and industrial partners
Development of microbial fermentation processes, such as for the production of single cell proteins.