Open INNOvation test bed for nano-enabled MEMbranes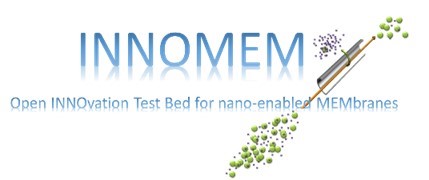 End of 2019, the European Open Innovation Test Bed (OITB) for nano-enabled Membranes INNOMEMEM was approved.
What and who is INNOMEM?
INNOMEM gathers some of the most recognized Membrane departments (>20) in Europe, among them Technalia (ES, coordinator), TUEindhoven (NL), CNR-ITM (IT), UZaragoza (ES), Imperial College (UK), Fraunhofer IKTS (DE), HZ Geesthacht (DE), UTwente (NL), UDuisburg-Essen (DE), UMontpellier (FR), RWTH Aachen (DE), Demokritos (GR) and VITO (BE). Together with facilitators of technology transfer, corporate finance, funding and coaching, they will provide through the Test Bed:
the most promising and breakthrough membrane manufacturing pilots;

advanced characterization techniques and modelling;

non-technical services.
Within the scope of INNOMEM, the main different types of membrane materials (polymeric, ceramic, metallic and nanocomposite), surface modification, membrane morphology and geometry, and membrane applications will be covered. The existing pilot lines for membrane manufacturing of all partners will be upgraded for increased productivity, faster verification and standardization. Moreover, INNOMEM will develop a single entry point (SEP) for industry, aspiring to answer their concerns but with minimum investment costs and reduction of risks associated with technology transfer. INNOMEM will also open opportunities for demonstration of innovative nanomembranes in real life industrial problems (TRL7), facilitating the absorption of new membrane products in the market. About 10 showcases were already defined together with a wide variety of partner companies as Evonik (DE), Raushert (DE), LiqTech (DK), Engie (FR), NX Filtration (NL) and Me-Sep (PL). Following an open call at 24 Month, at least 15 extra democases will be attracted. Ultimate goal is to create a sustainable OITB structure, offering a network of facilities and services through a Single Entry Point (SEP) to companies (inside or outside Europe).